2 Apr
Now, on to some backlogged travel posts.
I got to spend a month in Japan last year, and I got to looking through a lot of the photos I'd taken there. I'm going to make a few unconventional posts, starting with this one, of the random things I'd noticed walking around while I was there.
It took me awhile to realize it, but I tend to photograph bicycles a lot. I do enjoy bicycling and tend to use a bicycle for my primary form of transportation when I'm not working, but there is also a nice pleasing aesthetic to bicycles as well. In older and/or denser cities, like those in Japan, much like Northern Europe, bicycles are the most practical form of transportation, and so bicycles tend to be utilitarian and designed with reliability in mind. We're talking baskets, panniers, fenders, and chain guards.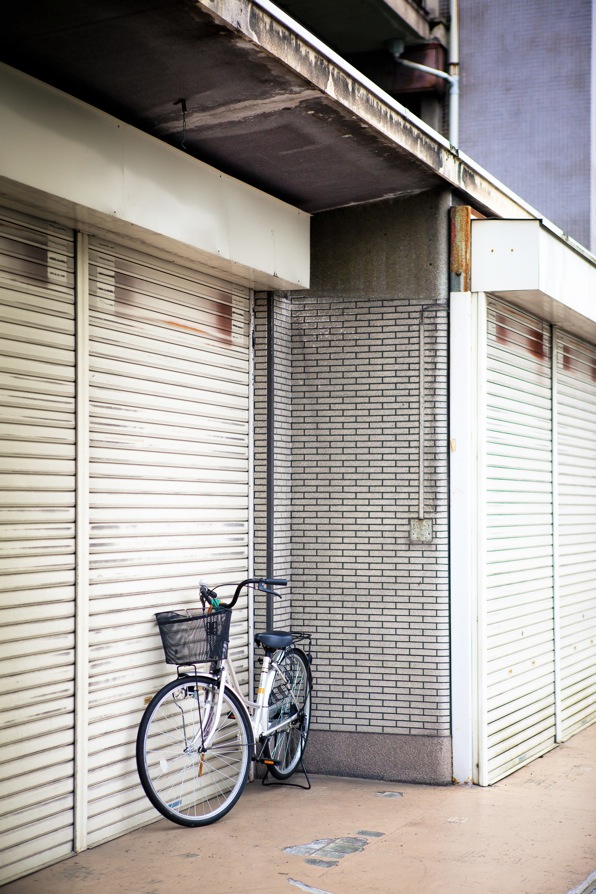 The other thing I noticed, is that much unlike the US and Europe where bicycles tend to get stolen and are locked well, Japanese bicycles tend to be left unlocked, or at the most have a simple locking mechanism that locks the rear wheel to the frame. Petty theft just doesn't seem to be an issue in Japan, and I've heard stories from friends there that have had lost wallets returned to them with cash still in them.
Bicycles more often than not seem to be left standing upright in their most convenient location.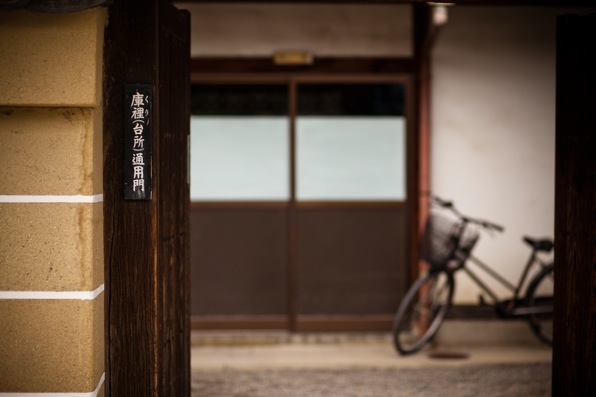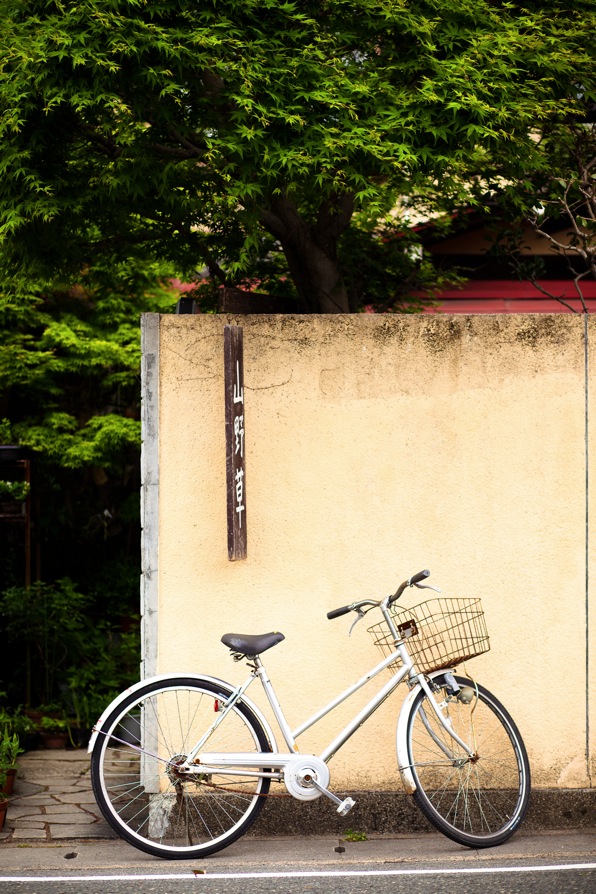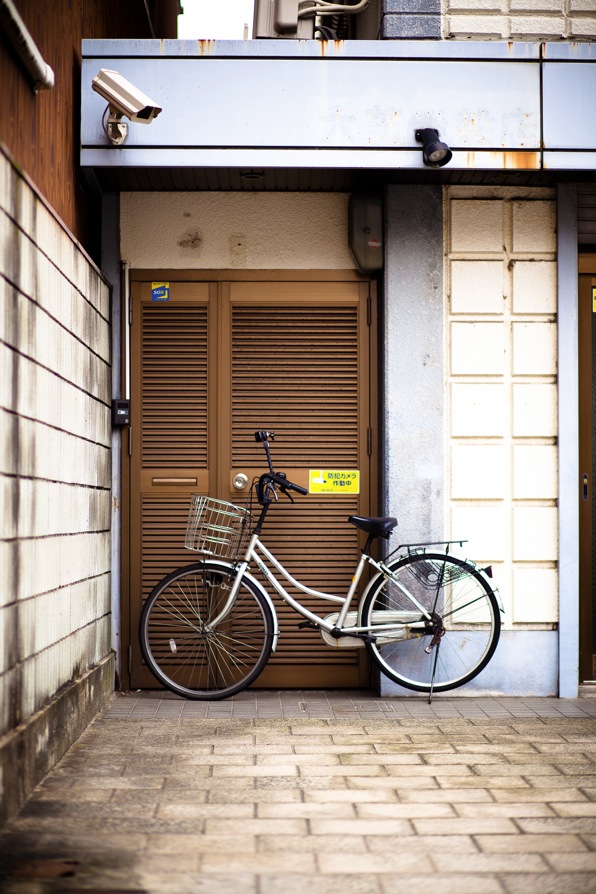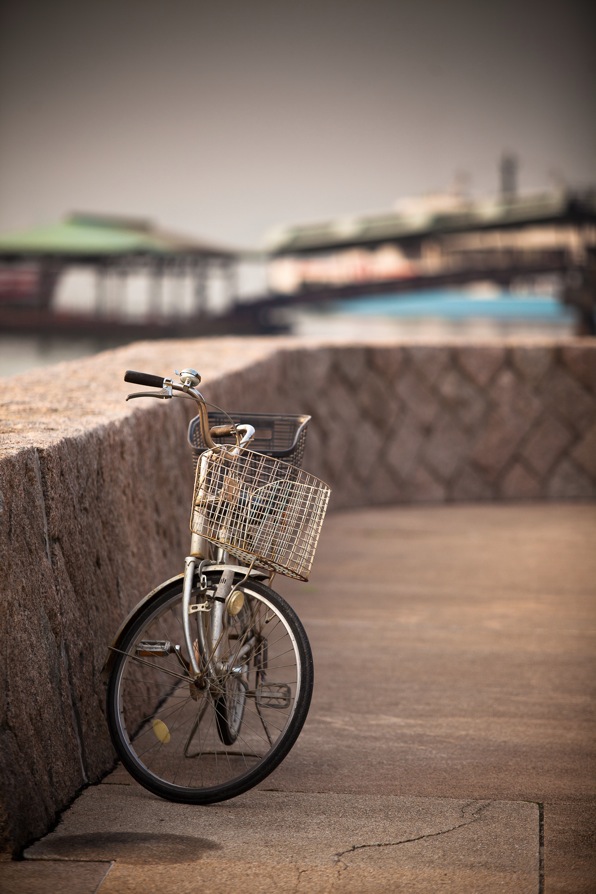 There are, of course, also bicycles that have been tricked out to be unique and match the rider's personality:
As with most dense cities, there was no shortage of motorized two-wheel vehicles, but they tended to be economical scooters. I didn't see too many motorcycles, and the ones I saw were simple and small.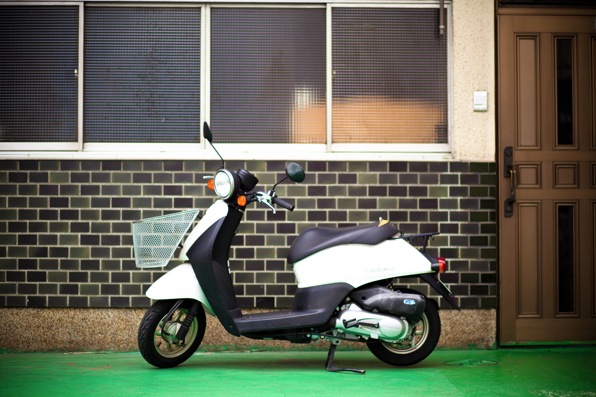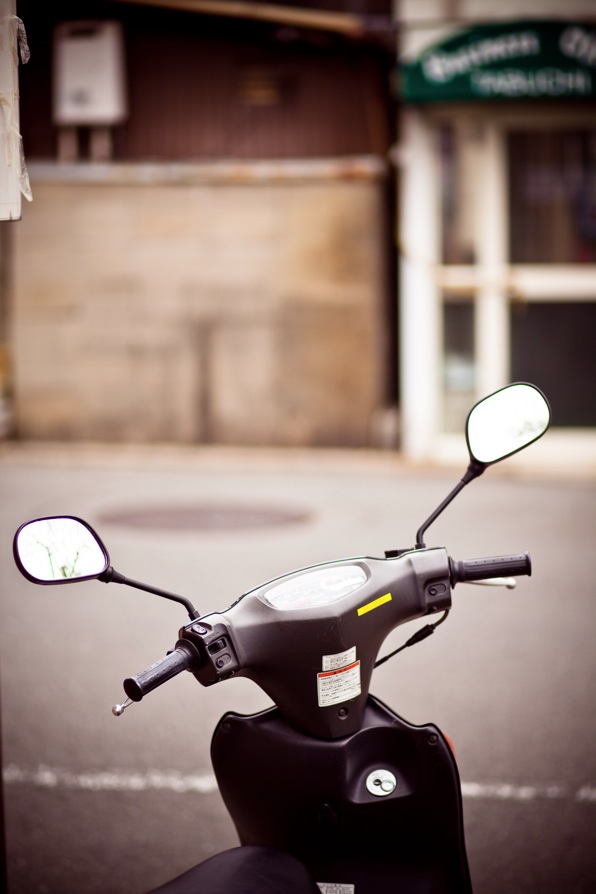 There were also lots of cars I hadn't noticed anywhere else in the world, like this squashed-looking compact van in Kyoto that seemed to typify most of the cars I saw in Japan: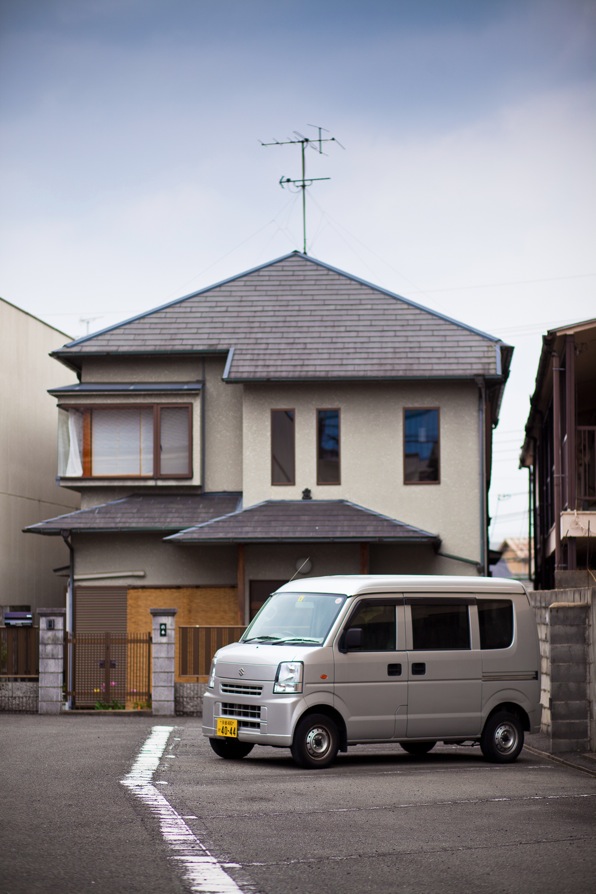 Or this typical taxi cab:
Interestingly, every cab in Japan has a little button that the driver can press to automatically open and close the rear door. Upon returning to the states, I stood in front of a cab for several long seconds before realizing that the door wasn't going to open automatically for me.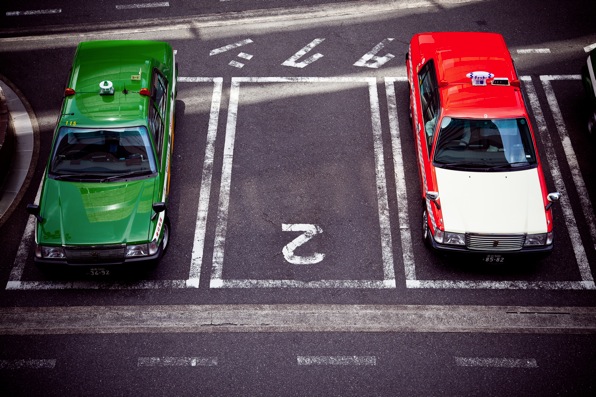 Japanese taxis also seem to have their side mirrors placed really far forward, and I never asked why.