15 Sep
Continuing the industrial theme, I went out last night to the Port of Los Angeles with Mike and Harrison.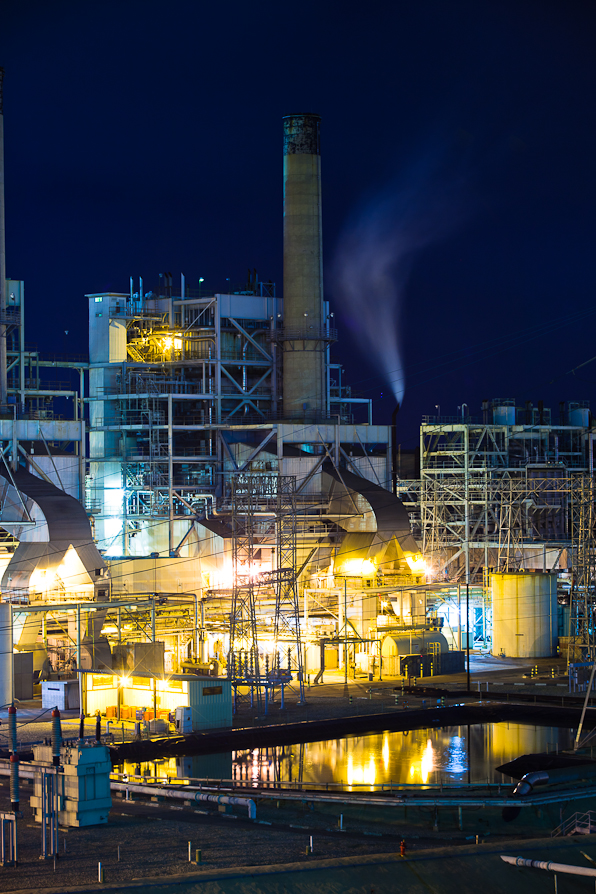 Every time I make my way down that way, I discover something new, or explore further down a direction I'd been before. Failing either of those, I at least shoot somewhere I've already in a completely new way, noticing details or angles I'd never noticed before.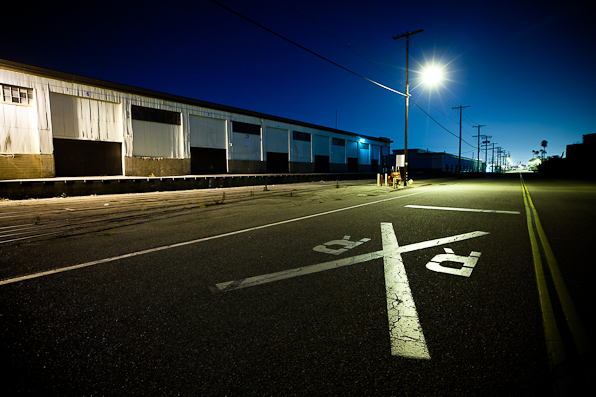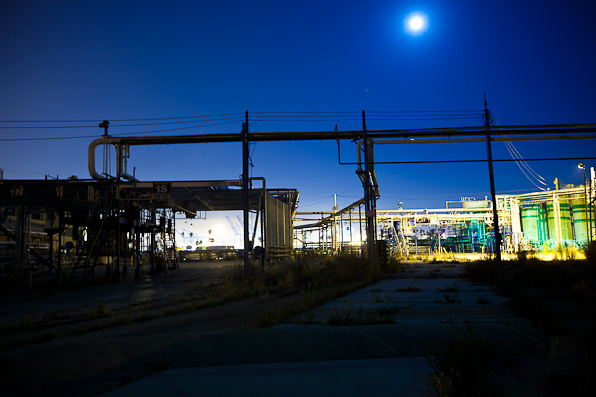 This abandoned oil terminal (above) was completely covered with no-tresspassing signs, but the main gate was also unlocked and ajar, allowing me to get this shot. Some lights were still on, leading us to believe that venturing inside would be poor logic, so we moved on to other locations.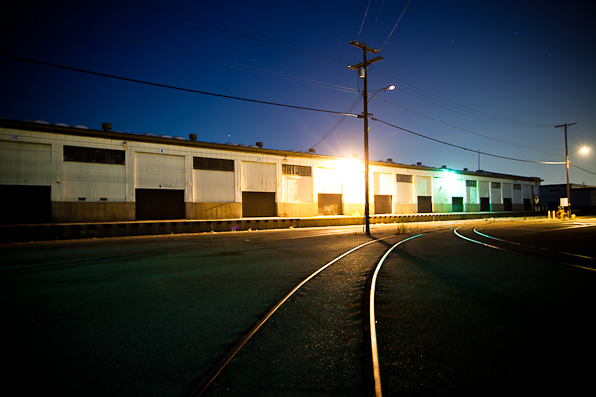 I spent a chunk of time exploring the idea of these un-light cranes being silhouetted by brightly light cranes in the background, glowing in the fog and melting into pastel colors in the black water below.