Mississippi Star Trails
11 Jul
The band and I got to stay in an absolutely incredible mansion the other night in Prescott, Wisconsin.  This photo was taken about an hour and a half before sunrise, as I was setting up a time lapse.  It's a five-minute exposure, with the clouds illuminated by a combination of light pollution, and the slightest amount of ambient pre-dawn daylight.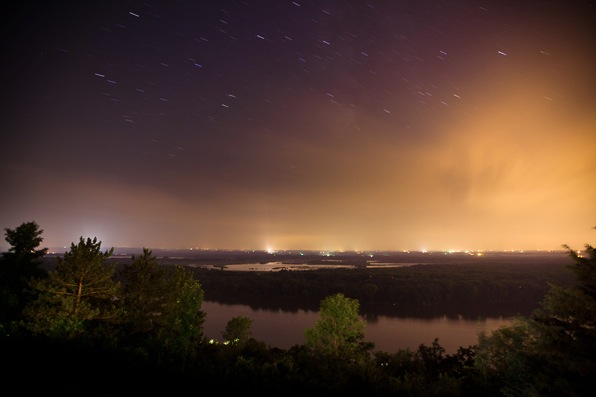 Only about 45 minutes after this picture was taken, one of the most ferocious thunderstorms I've ever seen rolled in seemingly from nowhere.  I brought my camera back in, in the nick of time, set it back up in the window, and watched the rain and wind pound the house.
I'll have that timelapse up in the next few days.