London Countryside
13 Mar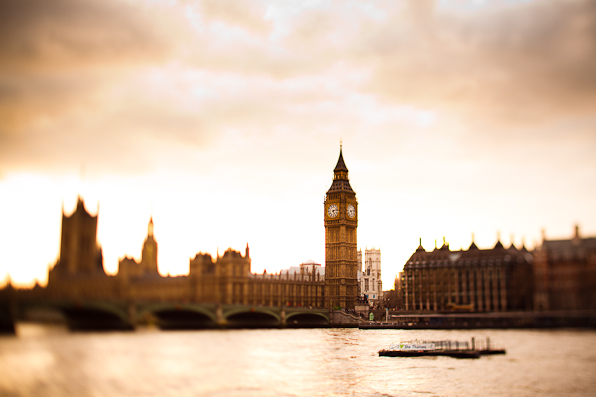 I landed in London a few days ago. I'm a huge fan of London, and the UK in general. In a lot of ways it feels like a far-flung older European extension of America, and in so many others I'm constantly reminded that it's still an entirely different country a world away.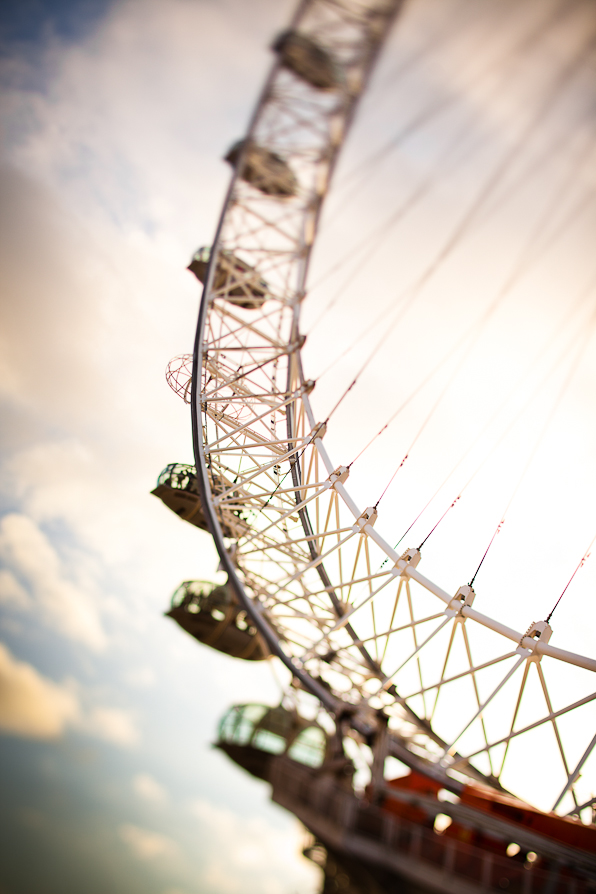 This is my third visit to the United Kingdom, but up until now I'd never been outside of London. On Sunday, I rented a car and met up with my friend Peter and his girlfriend Sakura to head out into the countryside. Since it was my rental car and I was supposed to be the driver, I gave it a good effort.  I made it about a block and a half before I encountered my first right turn, and, of course, wound up driving on the wrong side of the road. Between trying to shift with my left hand, keeping the car centered in the road when I'm used to sitting on the left side of the car, and not hitting pedestrians, keeping the car on the right (left) side of the road was too much. Less than a mile later we did the 'ol Chinese fire drill at a stoplight and I gave the driving over to Peter.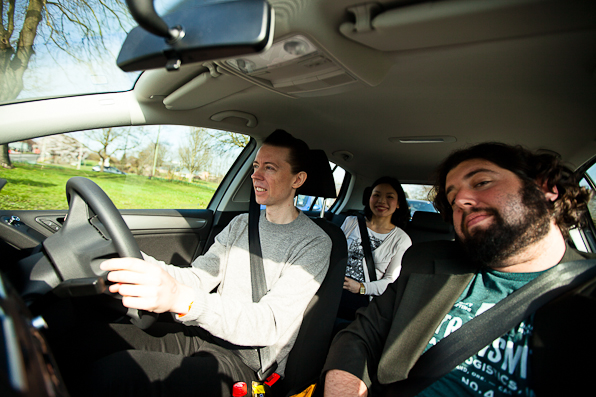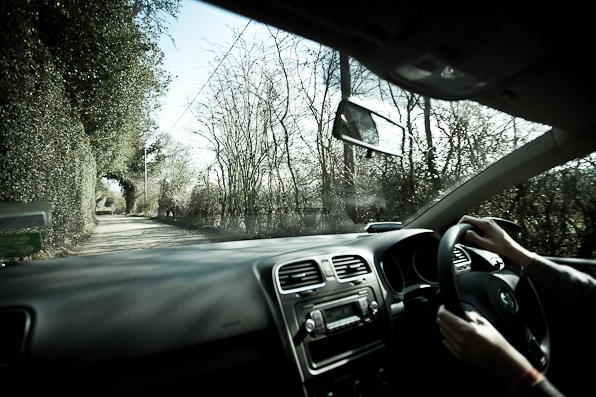 We stopped at a lovely 16th century-era restaurant for Sunday Roast, which is not really "a thing" in America, although I wouldn't mind if it was. (Sooo much meat!)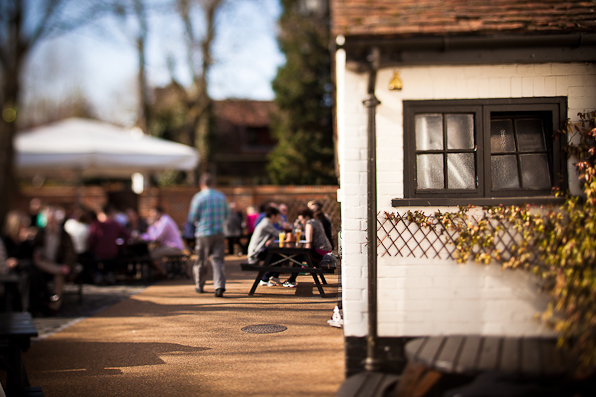 The restaurant abutted the Grand Union Canal, another centuries-old piece of English infrastructure. We didn't see any boats go by, but there were plenty of ducks, and I shot my first experimental tilt-shift time-lapse. It came out pretty good, here's a frame: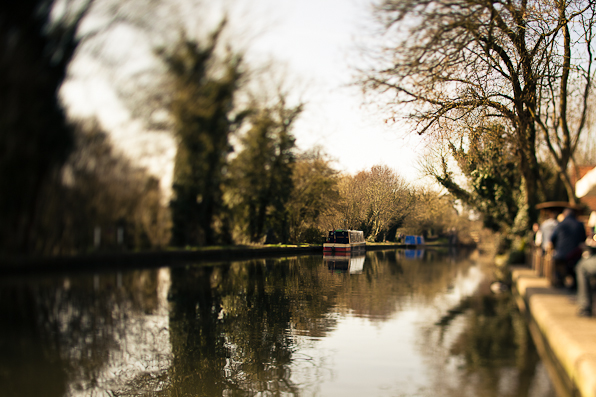 We spent the rest of the day wandering around the countryside, first stopping to shoot a scene at the Berkhampted Castle Ruins: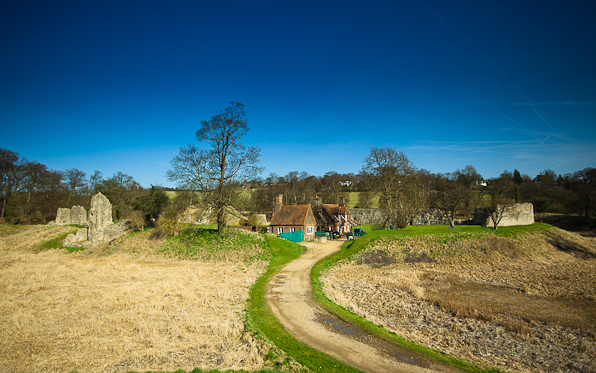 Then making our way over to the Stocks and Pond in Aldbury: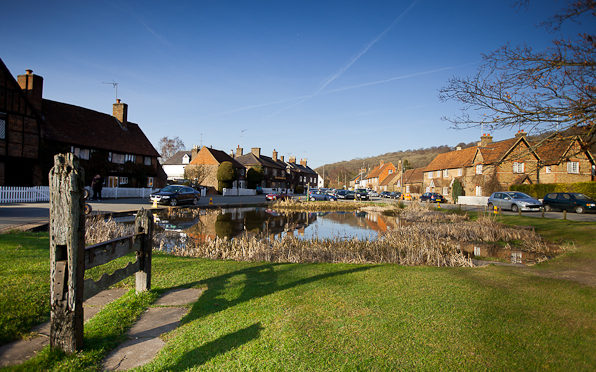 Then to the Monument in Ashridge: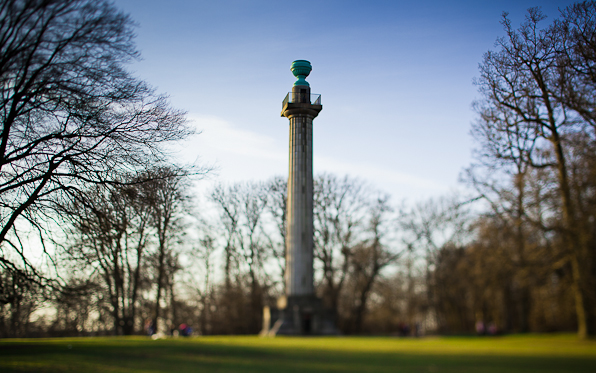 And finally culminating in a 3-hour long stretch of shooting the sunset from Ivinghoe Beacon, the flagship shot of the day: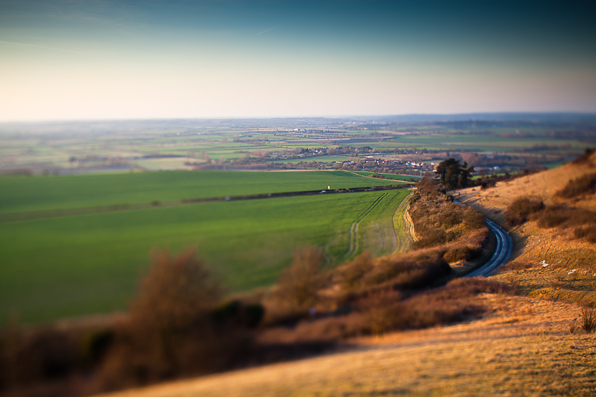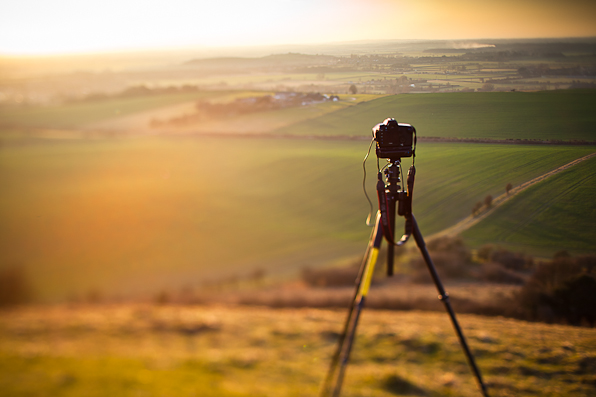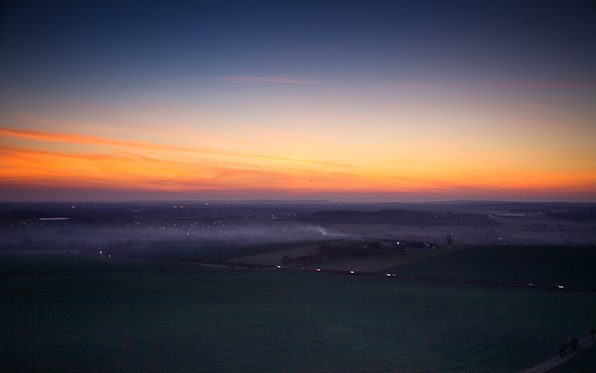 After returning the car, I decided that I'm permanently opting out of driving in countries that drive on the left. I don't much care for driving in general, especially in cities, but flipping left and right around and trying to keep two tons of steel from hitting other cars and crushing bicyclists is too much.
I'll stick to the double-decker bus.