Day Trip Over Black Rock City
6 Sep
Remember how I mentioned in my last post that the Magic Window dev team typically goes to Burning Man every year?
And that instead of going, we holed up in Tahoe to get work done?
Well, we wound up going to Black Rock City anyway.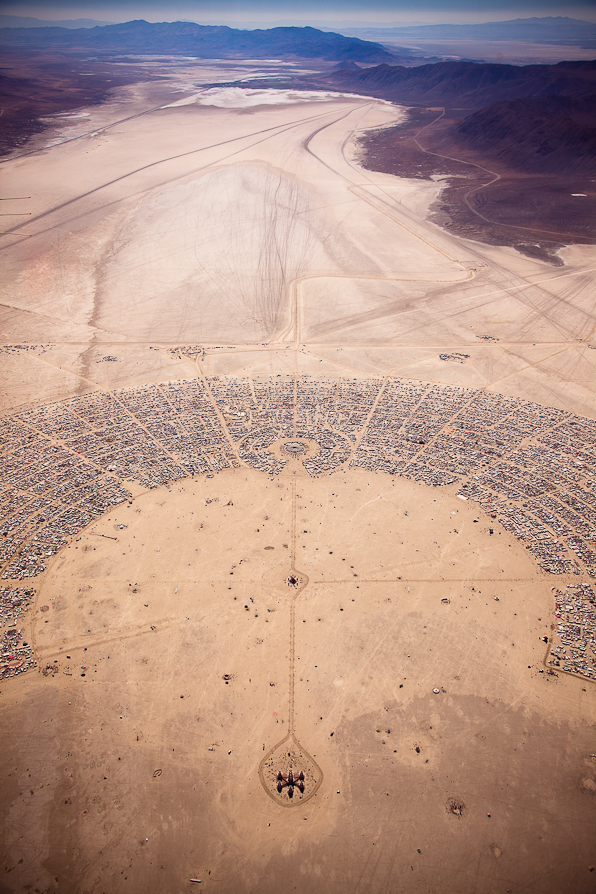 Sort of.
Josh and Moshen have this awesome friend Mike, who owns a 6-seater single-engine airplane: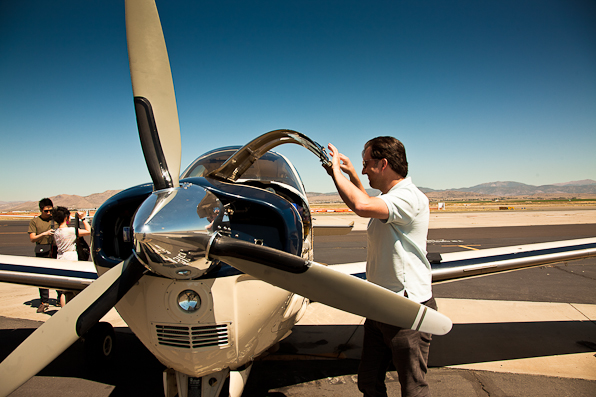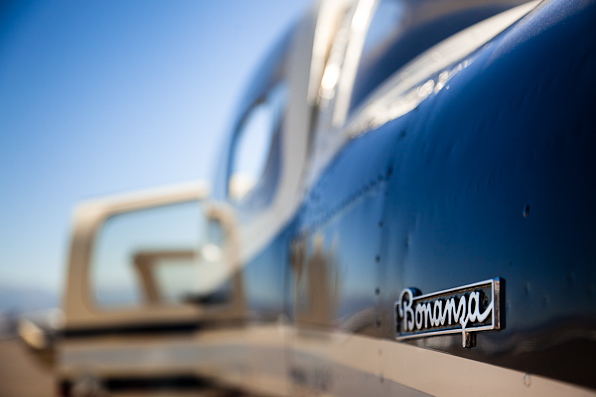 Josh and Moshen had planned doing a fly-over of Black Rock City, and at the 11th hour, the invitation was extended to me. Moshen drove us to Minden, a tiny town in Nevada near Tahoe, and there we met up with Mike and Leslie.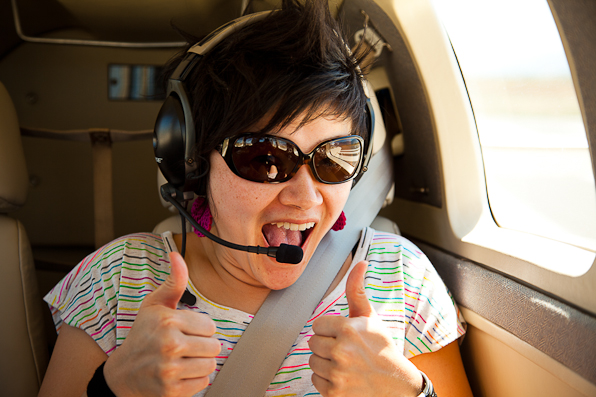 Here's Josh and I looking horribly scruffy.  I also look somewhat nonplussed, but the A/C hadn't kicked in yet, and Nevada is an uncomfortably warm place in the winter, and extra-uncomfortable at the tail end of summer.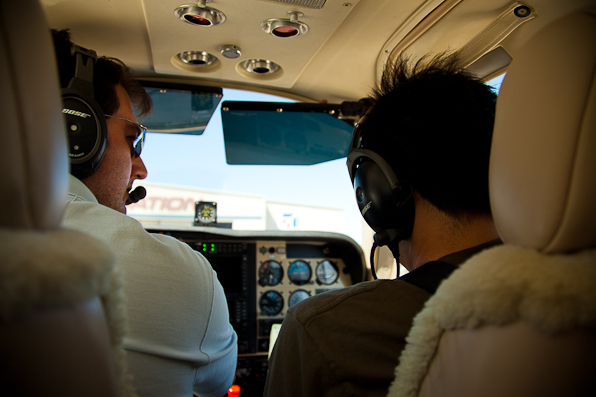 After fueling up and going through customary pre-flight safety rituals, we took off on a 40 minute flight to Black Rock Desert.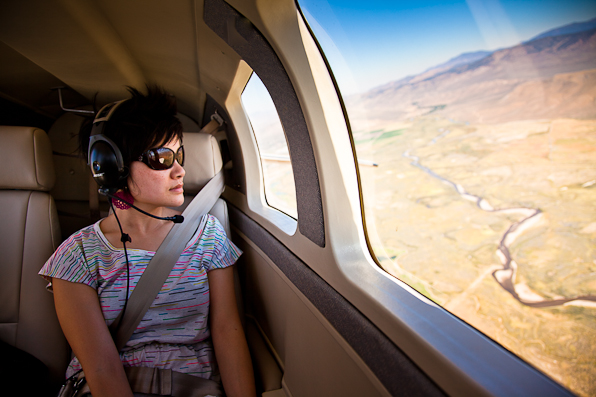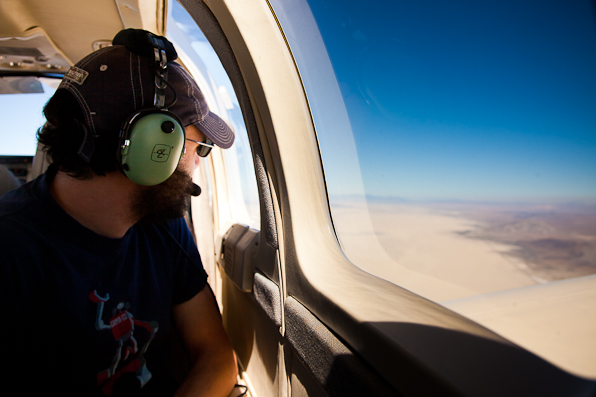 Here's Pyramid Lake from the air. Our camping spot from my previous post is just beyond the furthest-visible outcropping on the left edge of the lake: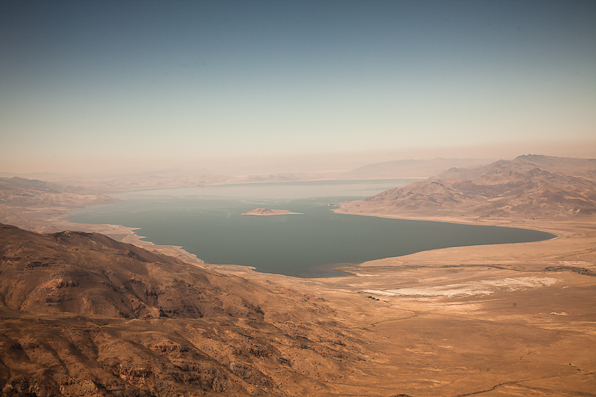 More photos after the jump…
Not sure what this mountain is, but it's pretty amazing how it's a darker color than the surrounding desert. I'll bet there is a good reason for this, but I have only a passing knowledge of geology that doesn't include desert mountain coloration.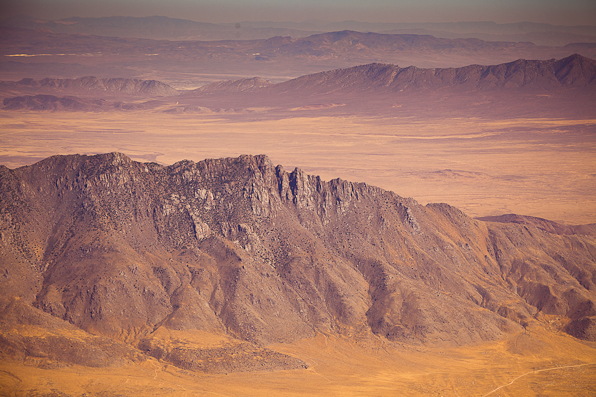 After traversing a few more mountains, Black Rock City appeared in the distance.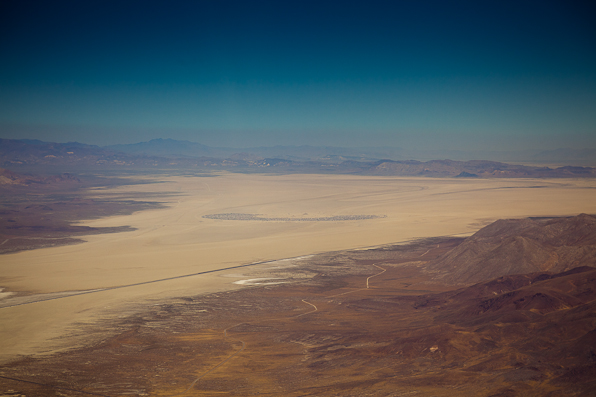 As we got closer, we could make out the shape of streets, and see the Man and the Temple: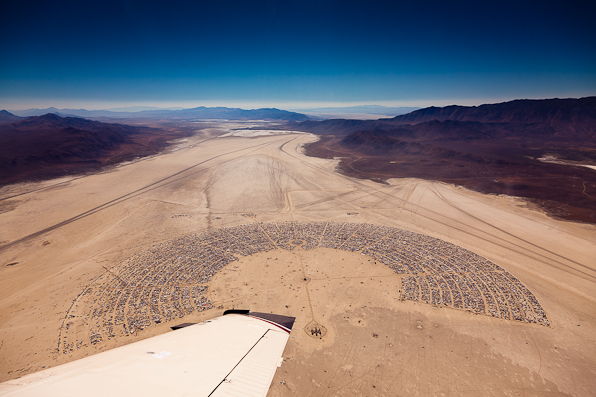 From 10,000 feet, it's difficult to get a sense of the sheer size of the place. It's the 9th-largest city in Nevada, and exists for only one week a year. Being up in the air and without being able to make out individual people or objects, it's difficult to get a sense of scale or sense any movement. It was certainly impressive to see, but being in a small plane high above it all, with the naked eye it felt distant and static.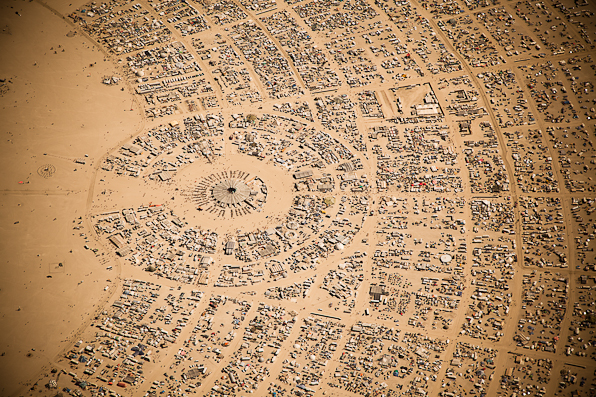 Fortunately, Canon makes some really impressive lenses. Looking at the photos on my computer a day later, I could make out groups of people on the ground and see the arrangement and composition of the camps, and all of a sudden it came to life.
Here are two zoomed-in crops of center camp from the photo above: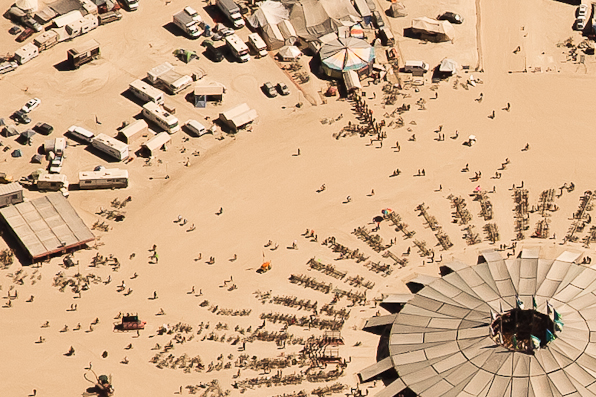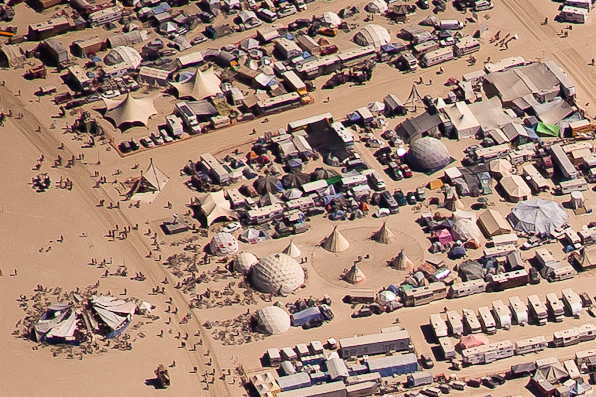 Here's the Man: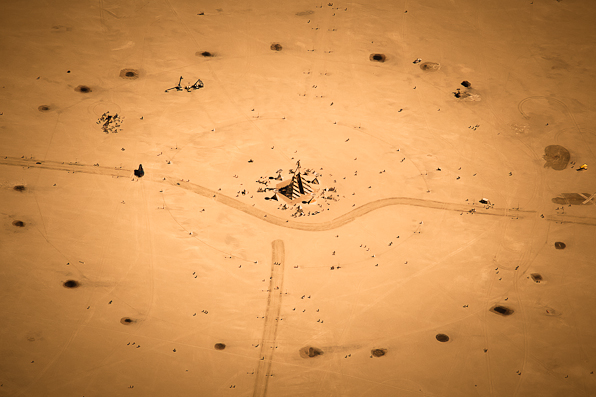 And a few more shots of the city: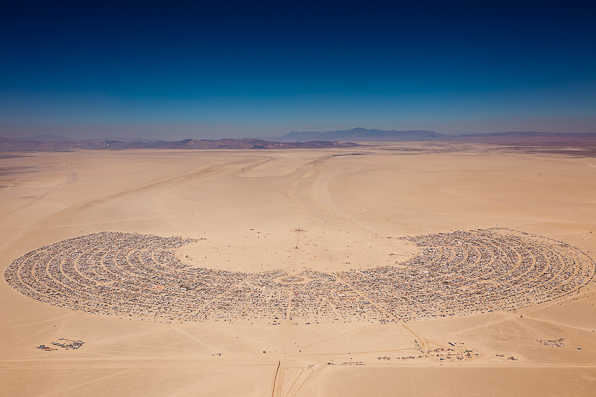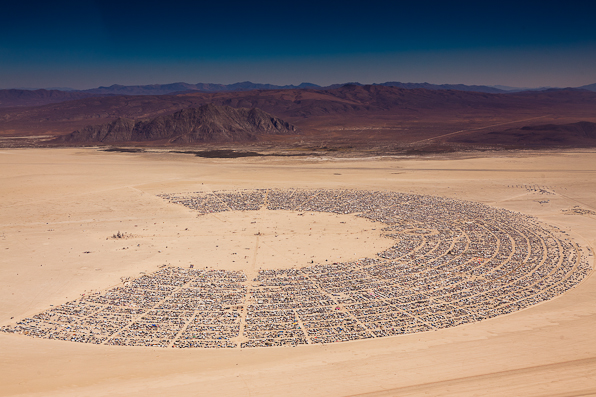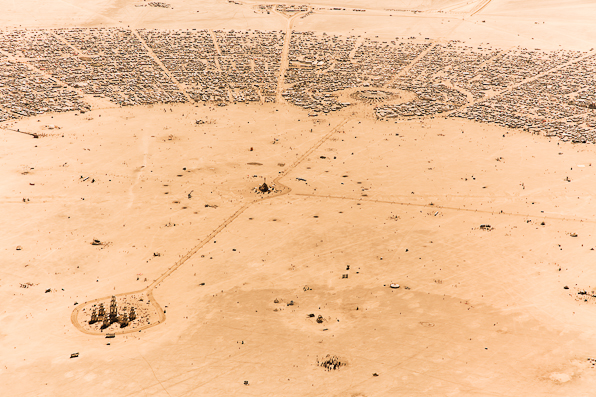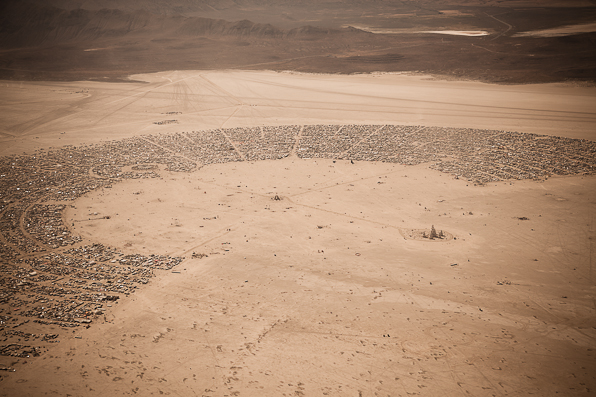 After circling a half-dozen times, we made our way back to Minden.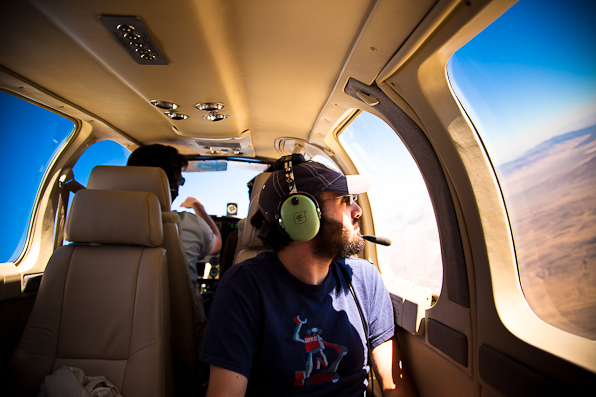 Josh and Moshen are kicking themselves for not having landed, even if for a few minutes. Personally, I have no regrets.
Even though that would have been pretty cool.
A huge thanks to Mike for having me along. I hope to do it again next year.
Or hey, hopefully sooner.